Make Your Season Calendar
Make Your Season Calendar
Home Alone
2 p.m. Weekends from Nov. 9th to Dec. 21st; Daily Dec. 21st to Jan. 1st

Watch the holiday classic, Home Alone, on the four-story theatre. After bratty 8-year-old Kevin McCallister (Macaulay Culkin) acts out the night before a family trip to Paris, his family accidentally leaves him behind. But will he be able to save the holidays from two bumbling would be con men (Joe Pesci, Daniel Stern)?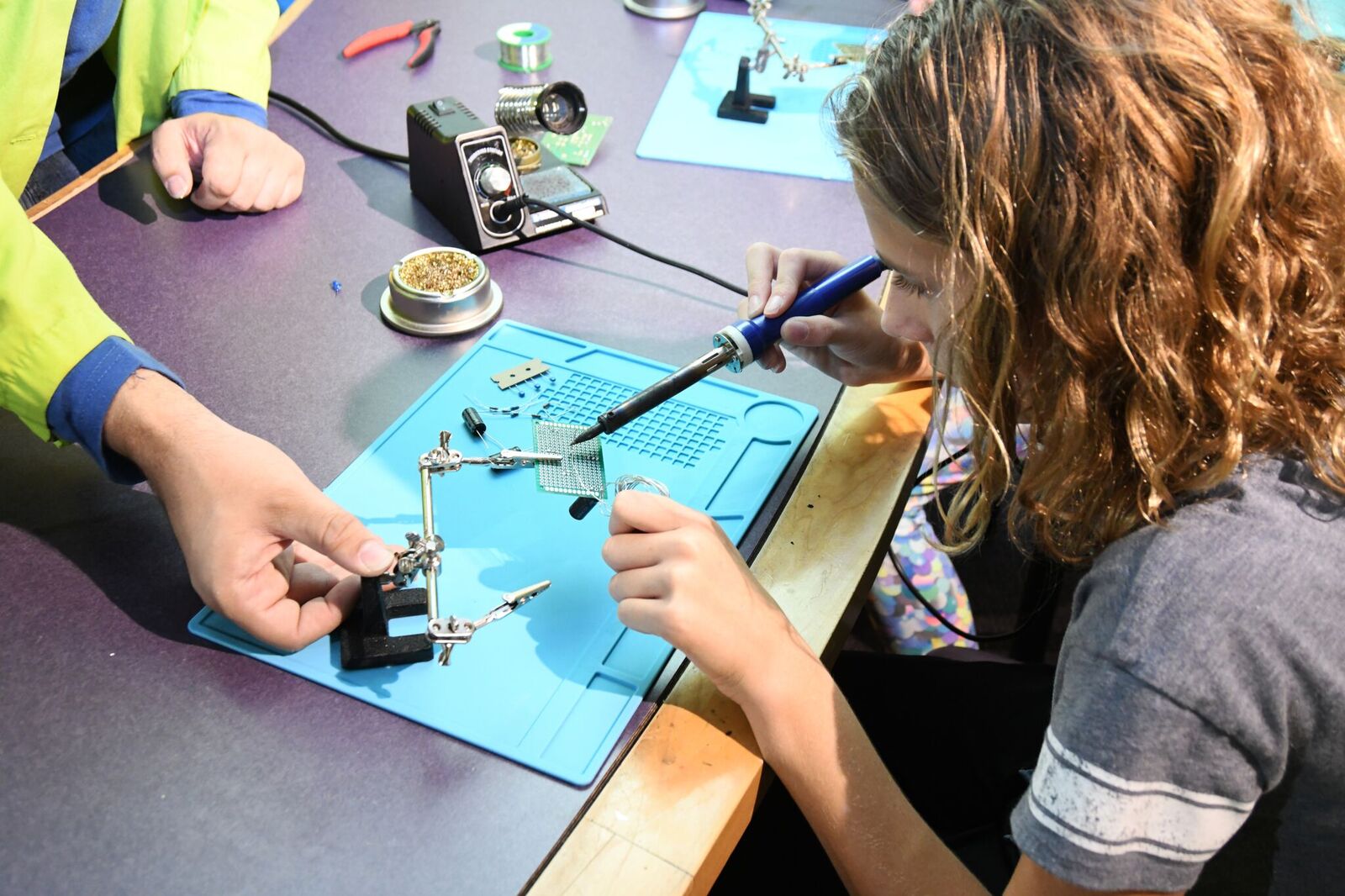 MakerPlace Workshops: Let's Make a Thing
Dec. 1st - Plastic Fusing
Dec. 15th - Electronic Greeting Cards
Jan. 5th - Engineering Challenge

These workshops allow you to test your skills and undertake new challenges in a safe environment. Our qualified teaching staff will give you the tools you need and help you as you cut, solder, wire, and tinker your way to understanding the things you can create.
MakerPlace Skill-Building
Dec. 8th - Circuits
Dec. 22nd - Soldering
Jan 19th - Engineering Challenge

Hone your skills while you build, solder, and develop a better understanding of things we can build ourselves. Our qualified teaching staff will give you the tools you need and help to bring you imaginations to life.
Friday Night Pajama Parties
Every Friday 5pm - 8pm

Get out your best jammies and enjoy Who Forted? in style! Bunny slippers, onesies, robes, all are welcome between the hours of 5pm and 8pm on Friday nights!
Members-Only Family Science Night
Dec. 18th 5-8 pm

It's party time: our annual FREE members-only family science night! Enjoy the exhibits after hours in exclusive, members only, event that all culminates in a private showing of The Polar Express in 3D.
Coding Days
Dec. 14th-15th: Coding Days

Learn the hidden language that powers our world! From new virtual reality technology to the everyday uses of cellphones and laptops; there is a whole new world to explore and make together!
Noon Years
Monday, December 31st and Tuesday, January 1st
10:00 a.m. - 4:00 p.m.

Join the Kentucky Science Center's New Year's tradition and celebrate our own version, Noon Year's! This is a family-friendly event and a joyous way to welcome the new year!